The Queens of the 'Burgh is available to all incoming High School Juniors and Seniors for the 2023/2024 School Year.
This event will be set up in two parts: (1) Combine and (2) Game Play!
On Friday, during the Combine, each athlete will be tested and receive their approach and block jump results, followed by a series of drills highlighting positional skills, ending with 6v6 play.
From there, players will be equally divided into teams with an assigned coach. Each coach is a current collegiate player from the surrounding local Universities or former WPIAL players now playing in college!
After the Combine, we will be hosting a Draft Party at All American Field House, where the coaches of the team will be announcing each of the players on their teams for the remainder of the weekend!
On Saturday, each team will play a total of 3 matches during the pool play round. Each match will be filmed and made available to all players. We'll have in-game announcers and music to bring energy to some great volleyball action.
On Sunday, all teams will enter in playoff brackets where the winning team is awarded the Title: 2023 Queens of the 'Burgh
Combine
4:00 PM – 6:00 PM
*Draft Party to follow*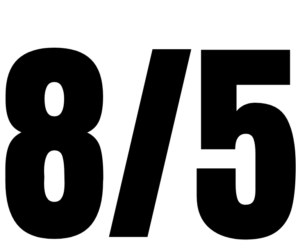 Pool Play
9:00 AM – 3:00 PM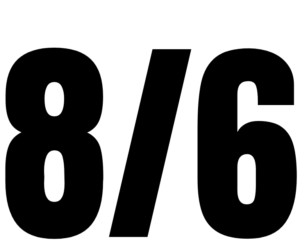 Playoffs
9:00 AM – 1:00 PM
*Queens of the 'Burgh named*
All American Fieldhouse
1 Racquet Ln
Monroeville, PA 15146
$225 per athlete
Each player will receive:
Uniformed shirt
Jump test results
Access to match film
Guaranteed 4 matches and 2 hours of instruction from our coaches (collegiate volleyball players)
Due to this event having limited spots per team/position all registrations will be put into a waiting list and then moved over once information is verified and spots are available for that position.
FAQs
Why is everyone waitlisted?
All players will be waitlisted so we can ensure all teams have the correct number of players for all positions. No one wants to play out of position so we will be doing our best to fill the limited amount of spots per position as quickly as possible.
How will I know when I have been moved off the waitlist?
An email will be sent to the email used to register indicating that you have been moved off the waitlist and at that time payment will be requested.
Why am I being asked for my credit card information if I am being waitlisted? Am I being charged upon registration?
No, even though you're supplying your Credit Card Information you're not being charged anything. This is just a mandatory field and hopefully will help you check out when you do get moved off the waiting list. Also you will be asked to confirm your payment information when you're moved off the waiting list. You will not be automatically charged in any situation.
What do you mean the players will be drafted?
After the combine while the players are at the draft party the coaches will be privately drafting their team's position by position. The results of the draft order will not be public. The teams will be announced team by team in alphabetical order.
Why are you playing music and having announcers?
Why not? We want this to feel like a professional atmosphere and bring the energy that music can provide and who doesn't like having their name announced?
Who should be registering for this event?
Whether you want to compete in college and are using this to get more in game footage for your highlight tape or you want to compete against some of the best players in our area this event is for you. We welcome all incoming juniors and seniors who want to compete and have fun.
How many players will be on each team?
We plan on having between 8 to 9 players on each team. We want to maximize the playing time of each athlete.
How many matches will be played?
Depending on how many teams we have we will at least have 5 matches (3 pool play and 2 playoff matches).
What is the draft party?
This is a chance for all the players to hang out and meet their team and coach. We will be announcing each player when their team is revealed and providing food and drinks.
Questions?
This event is being run by John Skarupa current Head Coach of Avonworth High School, all questions can be directed to jskarupa@avonworth.k12.pa.us.